With more than 10 billion tons produced worldwide per year, concrete is the most widely used building material, twice that of steel, wood, plastics and aluminum combined. From simple highways to glamorous high-rises, concrete has long offered unmatched durability while being an economical choice.
How to reduce Carbon Emissions
Reducing the amount of Portland cement in concrete is the best approach to tackling its CO2 emissions. For decades, green concrete mix designers have been investigating the replacement of Portland cement with supplementary cementitious materials (SCMs) such as slag from blast furnaces and fly ash from coal-fired power stations.
Achieving Sustainability Goals with Cast-in-place Concrete
For the Reed at Southbank, a 41-story residential tower in Chicago, Lendlease set mandatory specification targets to reduce the embodied carbon in the concrete. This project requirement challenged our team to design a new low-carbon concrete mix that replaced an even higher percentage of Portland Cement than has been done before on a high-rise in Chicago. As a result, The Reed's total embodied carbon for concrete was significantly reduced compared to industry standard mixes and beat project specification requirements.
This new low-carbon mix offers other benefits as well, including a smoother, more uniform appearance, significantly fewer surface voids and increased durability from reduced permeability, making it last up to 30 years longer than conventional concrete. High supplementary cementitious material mixes are also lighter in color and therefore have a high solar reflectance, which keeps the building cooler in the summer as it helps to reflect sunlight and heat away from a building, reducing HVAC energy demands and helping to minimize the heat island effect of the surrounding area.
The Reed sets a new benchmark for sustainable concrete high-rise construction that can be duplicated with future projects. Chicago has a rich history of iconic high-rise concrete buildings, from the twin "corn cobs" of Bertrand Goldberg's Marina City to the curved aesthetic of Jeanne Gang's Aqua Tower and St. Regis Tower. We are home to some of the world's most eminent architects, engineers and concrete contractors, so it only makes sense that Chicago should be a leader in the use of low-carbon concrete. We can leverage the expertise and efficiencies of our mature concrete construction market to reduce our carbon footprint, while also eliminating hurdles related to budget restrictions, limited manufacturing and construction capabilities, or raw material supply shortages.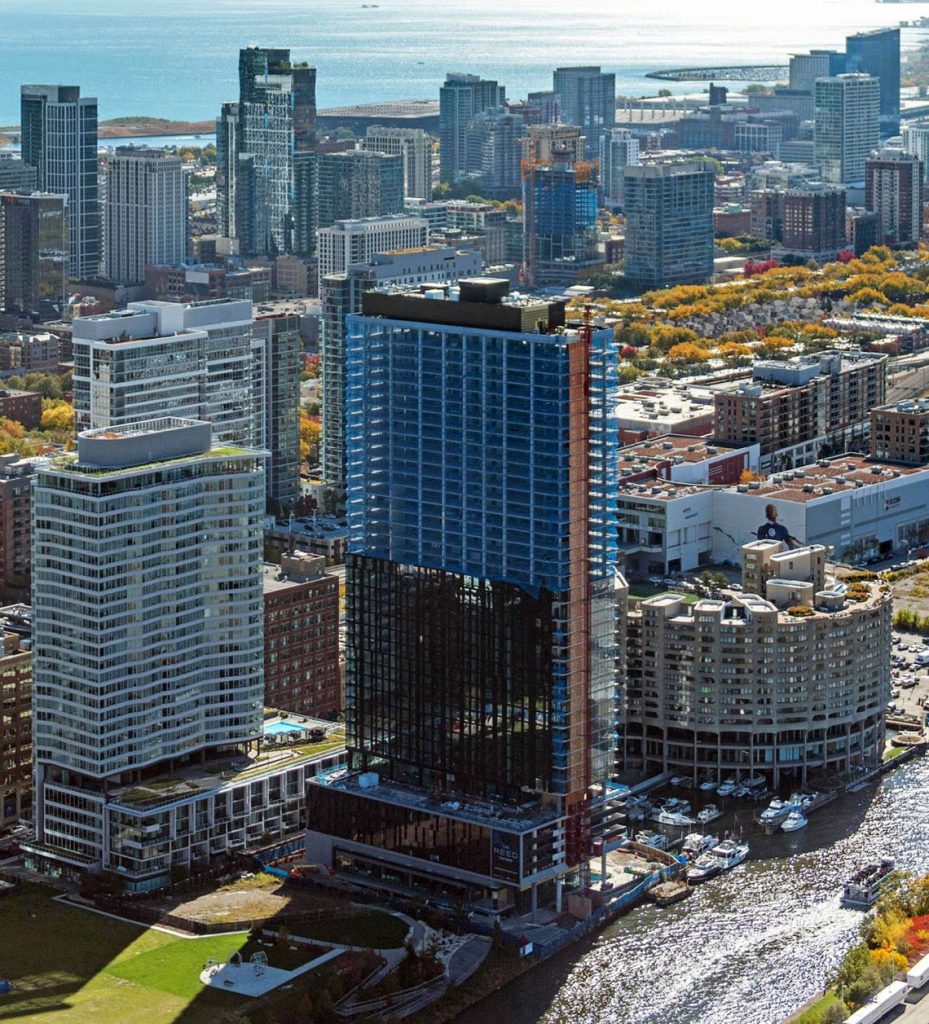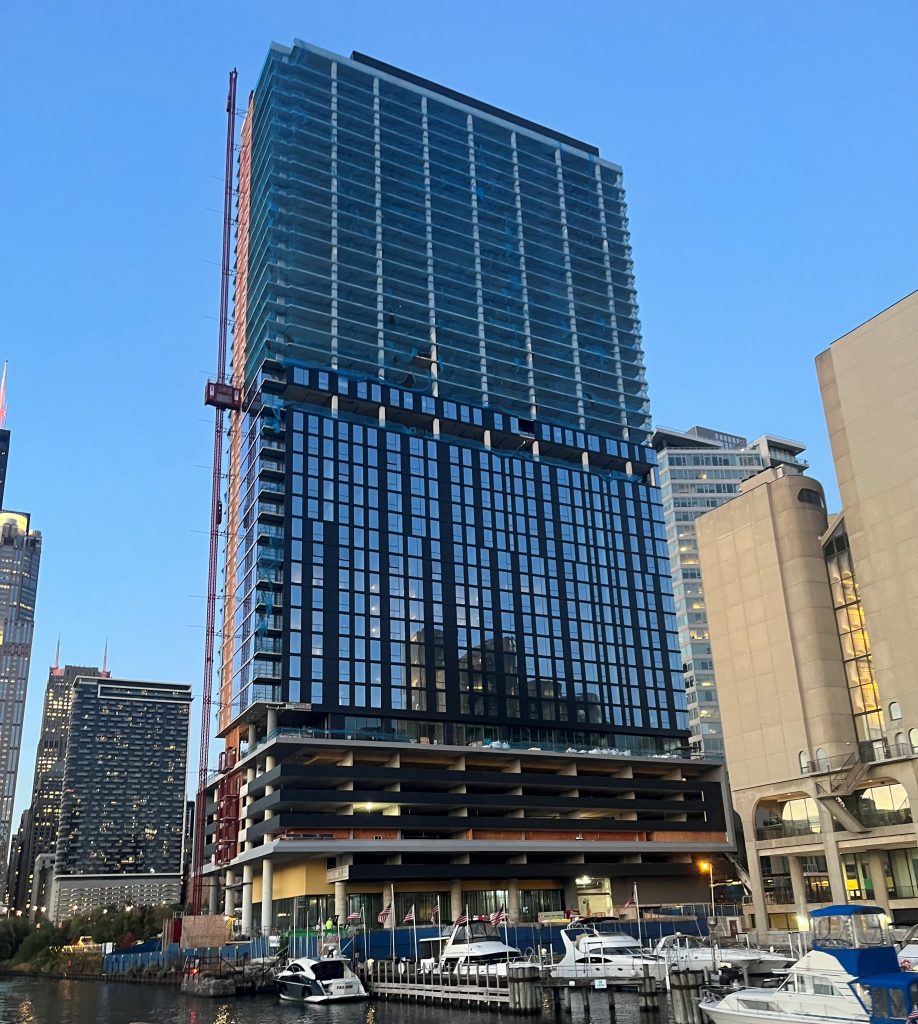 Green Concrete News
In Chicago, new high-rise buildings going up near the Loop is nothing unusual. But one…
A 41-story luxury residential tower dubbed The Reed could become Chicago's first…
Earth Day has become an influential reminder to be conscious of our practices…
At Southbank E we had very early discussions with McHugh Concrete about a project initiative to lower the embodied carbon of the structure.  McHugh Concrete engaged with several concrete suppliers at the front end of the project.  Through multiple meetings with Lendlease (Construction and Owner), MKA and Flood Testing, a concrete supplier was selected that provided a carbon reduction which far exceeded the project initiative.  They poured concrete all through the winter of '21/'22 with zero issues with this new mix.  As a bonus, the concrete untouched out of the forms had an exceptional finish.
Let's Work Together!
Alex Bonfil
Vice President of Preconstruction
Meghan McLean
Business Development & Marketing Manager