Our team is actively engaged for the entire life-cycle of the project – from preconstruction to successful project completion.
We have full-time Project Managers onsite to ensure that a seamless construction process occurs and RFIs and drawings are submitted on time. Each project is staffed with dedicated, motivated and experienced team members including estimators, project managers, superintendents, safety managers, technical engineers and highly skilled crafts and trades people.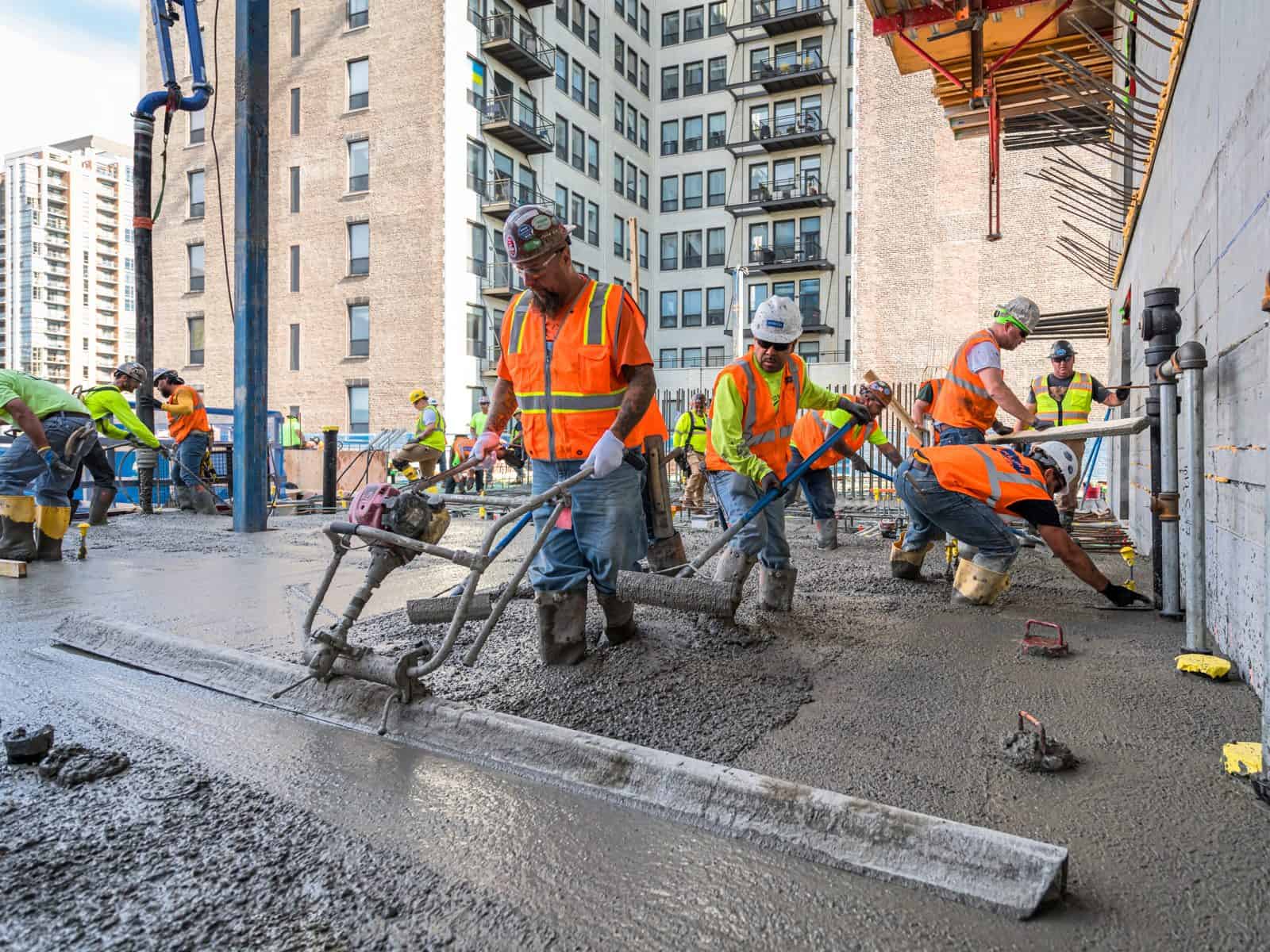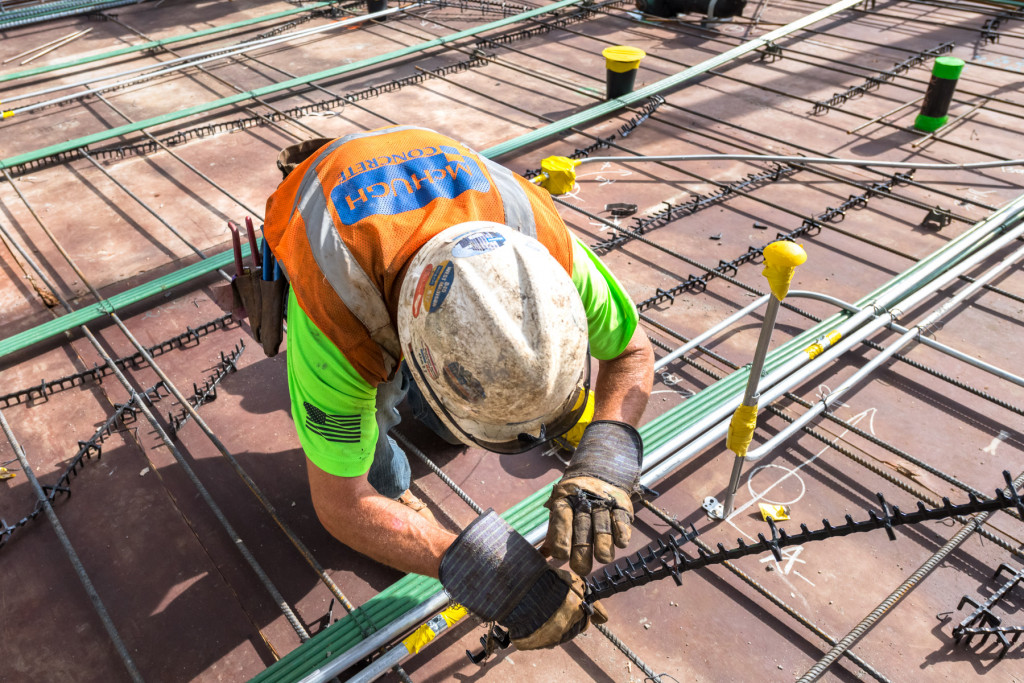 We have vast expertise with post tensioned concrete decks, beams and columns with high strengths and high-flow mixes
Our crews have installed thousands of miles of PT strand – their expertise with installing PT accurately and safely is unparalleled across the industry.
Prior to PT installation, our team works closely with the owner's testing agency to identify issues onsite before they occur and ensure the PT is efficiently installed prior to concrete placement.
Our team continually looks for ways to push the limits of tech innovation to better serve our clients
Precision is key. McHugh concrete uses Leica Geosystems Robotic Total Stations to increase the precision of our layouts and as-built drawings. Our qualified and experienced union Tech Engineers ensure the structure is built to within tolerances
We use 360° photo technology to record all reinforcing in the deck placements prior to the placement of concrete.
We use Tekla Structures through the entire process from estimation through top-out.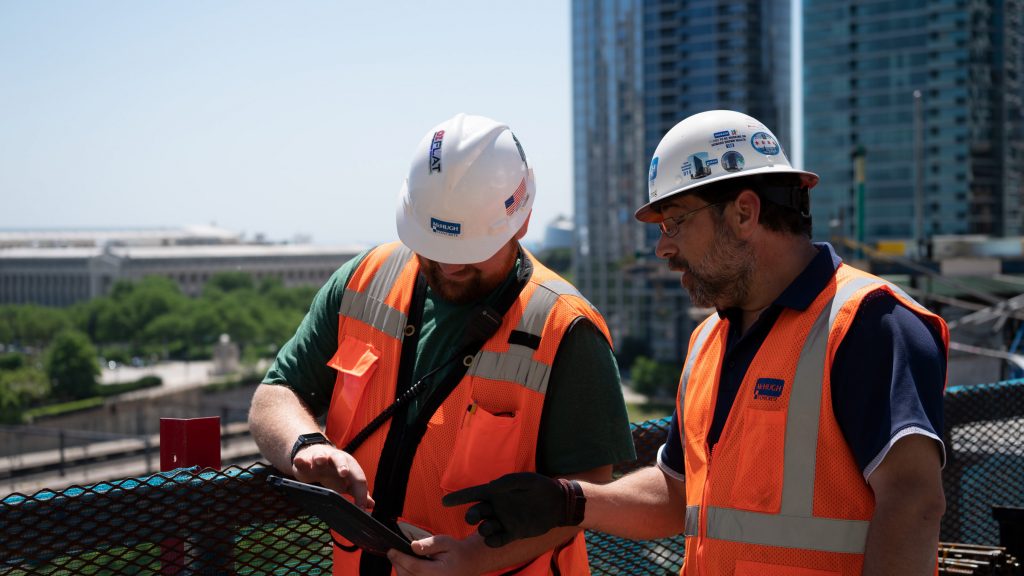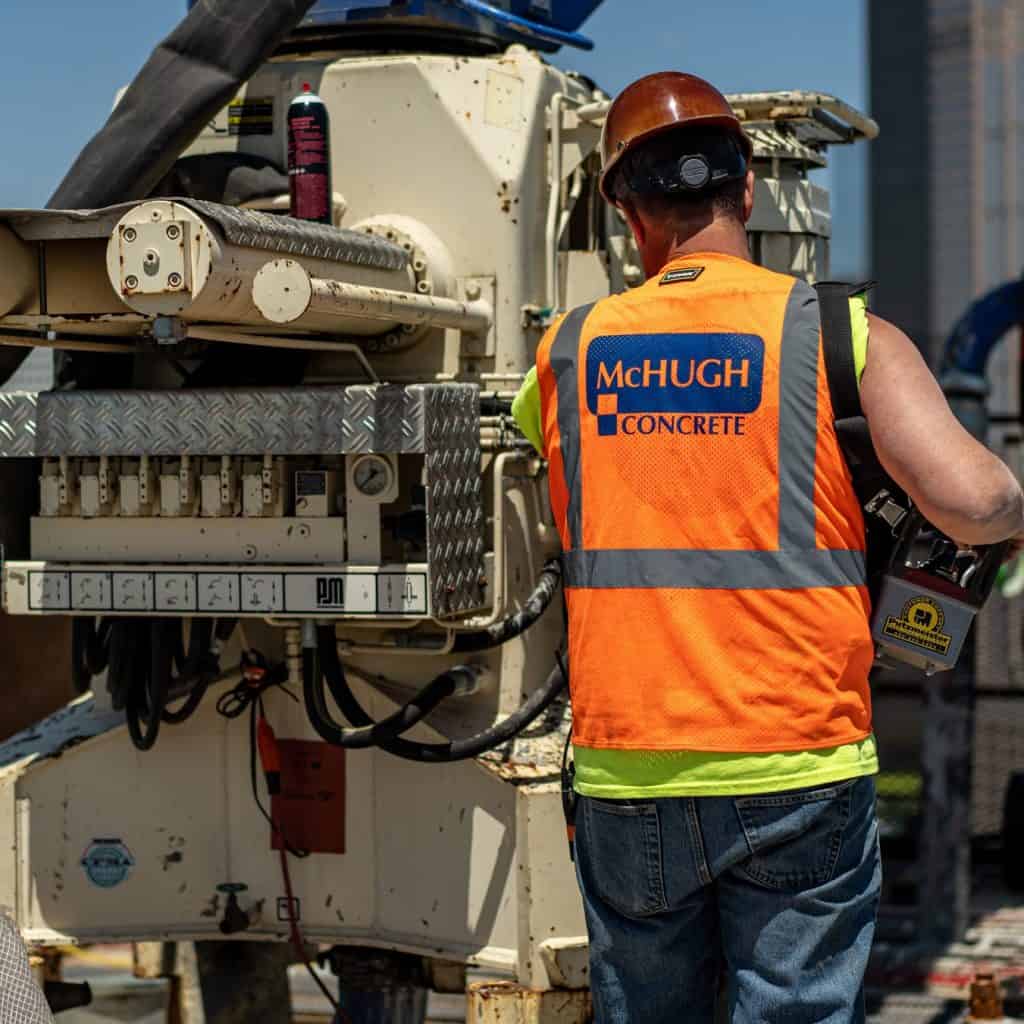 We have a company owned, full-service equipment yard servicing inspections and maintenance onsite
Our full-service yard has the equipment, formwork, and the staff to make sure all equipment is maintained prior to arriving on site and serviced quickly to ensure the project continues without mechanical delay.
When it comes to Reinforcing Installation, we employ a full staff of union iron workers who can install reinforcing steel and post-tensioned cable
Project Managers perform pre-pour inspections of all deck placements to ensure that all reinforcing reinforcing is installed and the quality is up to McHugh Concrete's standards
Work closely with material providers during the detailing process to reduce waste and increase efficiency of rebar installation
Coordination with building MEP penetrations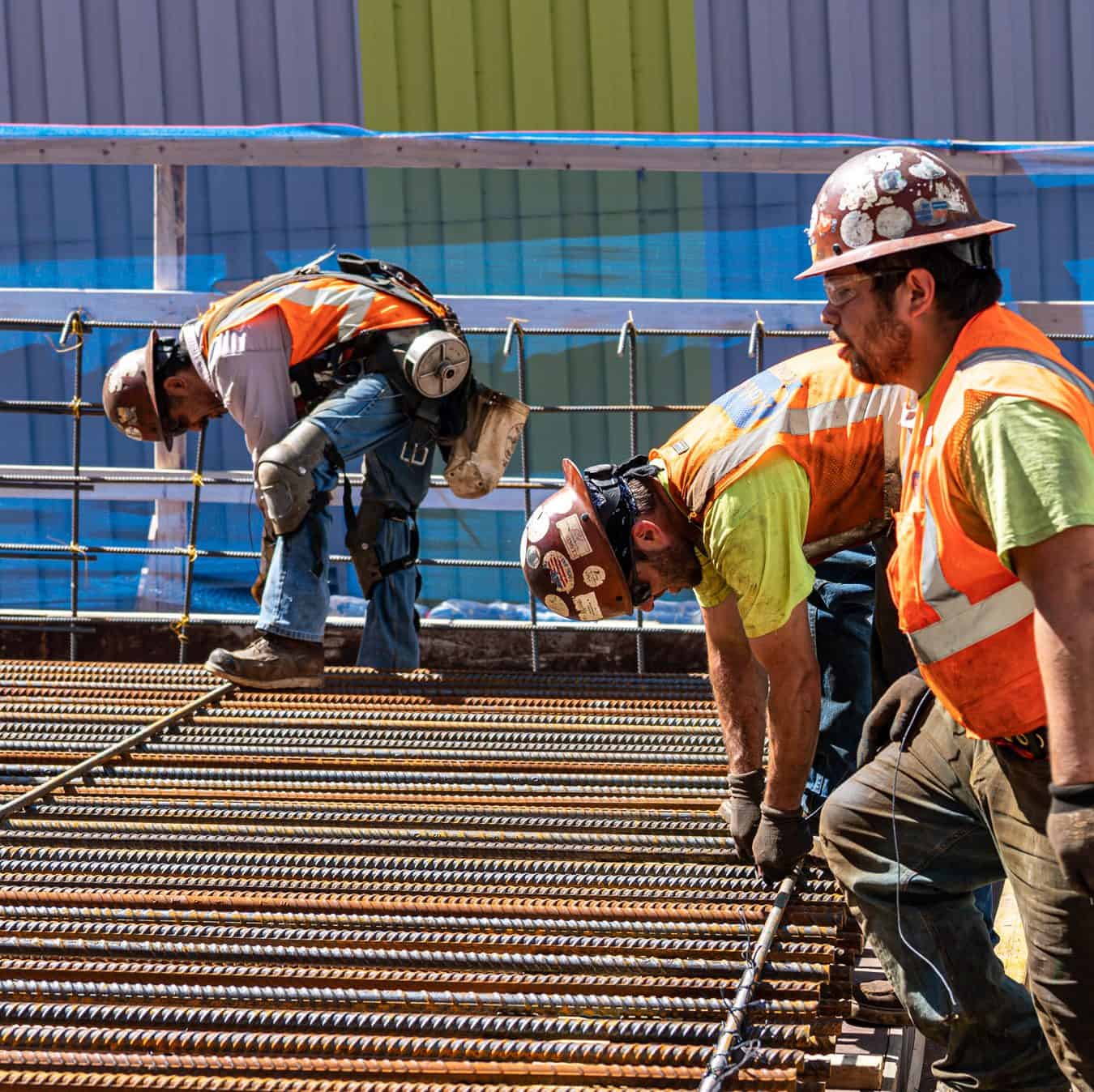 Tower Crane Erection and Disassembly
Our in-house team is capable of erecting, jumping and dismantling tower cranes
We provide all engineering by in-house licensed Structural Engineers for tower crane pads, crane tie-ins, tower crane assembly and disassembly logistics.
Work closely with ground penetrating radar scanners to ensure there are no subsurface voids prior to erecting hydro cranes for assembly.
Work closely with tower crane provider on tower crane assembly and coordinate each component of the tower crane to ensure the assembly crane has the reach and capacity to perform safely.
 One of the things I enjoy most about working with McHugh Concrete is their ability to collaborate with architects and engineers. I worked closely with McHugh Concrete on the new McDonald's Headquarters project in Chicago, where  the project's compressed construction schedule warranted Chicago's first use of top-down construction in the West Loop.