For over a century McHugh Concrete has built its reputation among the industry's elite for our trailblazing work performing cast-in-place concrete. Our dedicated team shares a relentless desire for excellence, always pushing forward to drive the schedule and deliver unmatched quality.
Our commitment to pursuing continuous meaningful improvement and innovation for our clients has allowed us to be part of the most complex, notable, record-setting concrete structures in the nation.
McHugh has been instrumental in innovating concrete practices for both private and public concrete structures, from luxury high-rises to vast public facilities to architecturally significant bridges. We have distinguished ourselves in residential and office towers, cast-in-place and post-tensioned systems, along with parking and stadium facilities.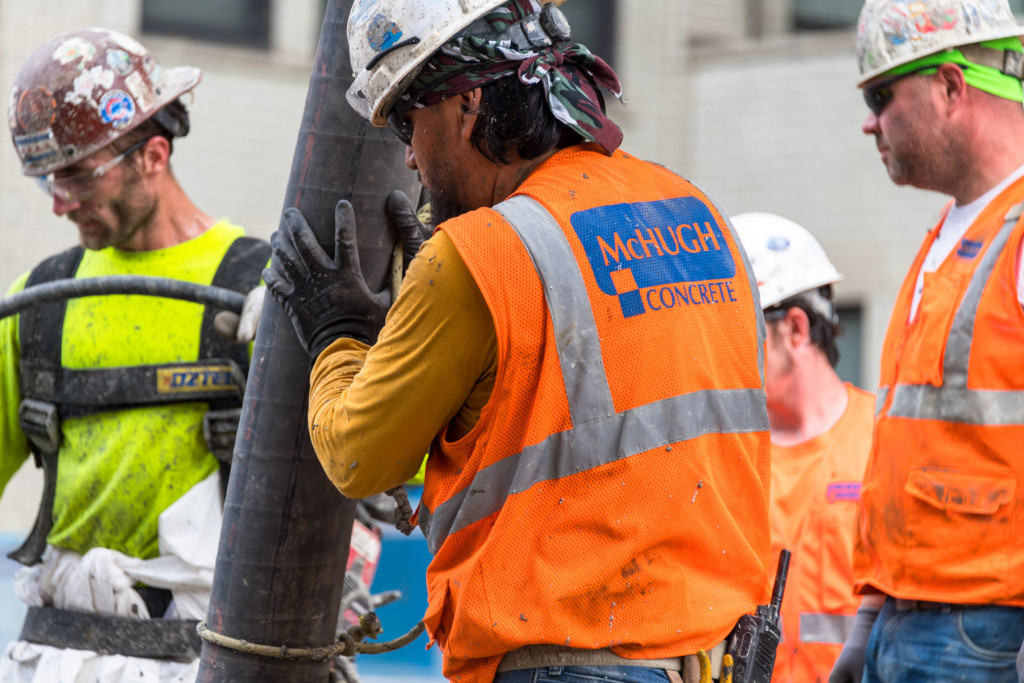 McHugh Concrete's Claims to Fame
Many of the world's tallest and most unique concrete structures of their time were built with McHugh Concrete
Marina City
McHugh first earned its reputation for concrete creativity with Chicago's world-famous Marina City in 1960, when we invented the concrete forms used to build Marina city and employed the first self-climbing tower crane in the United States. The twin corncob tower design was considered unbuildable until McHugh took up the challenge.
Trump International Hotel and Tower
Trump International Hotel and Tower saw a record-breaking application of self-consolidating concrete (SCC) – a highly flowable, non-segregating concrete that can spread into place, fill the formwork and encapsulate the reinforcement without any mechanical consolidation. The mat pour on this project was the largest single SCC pour in North America to date.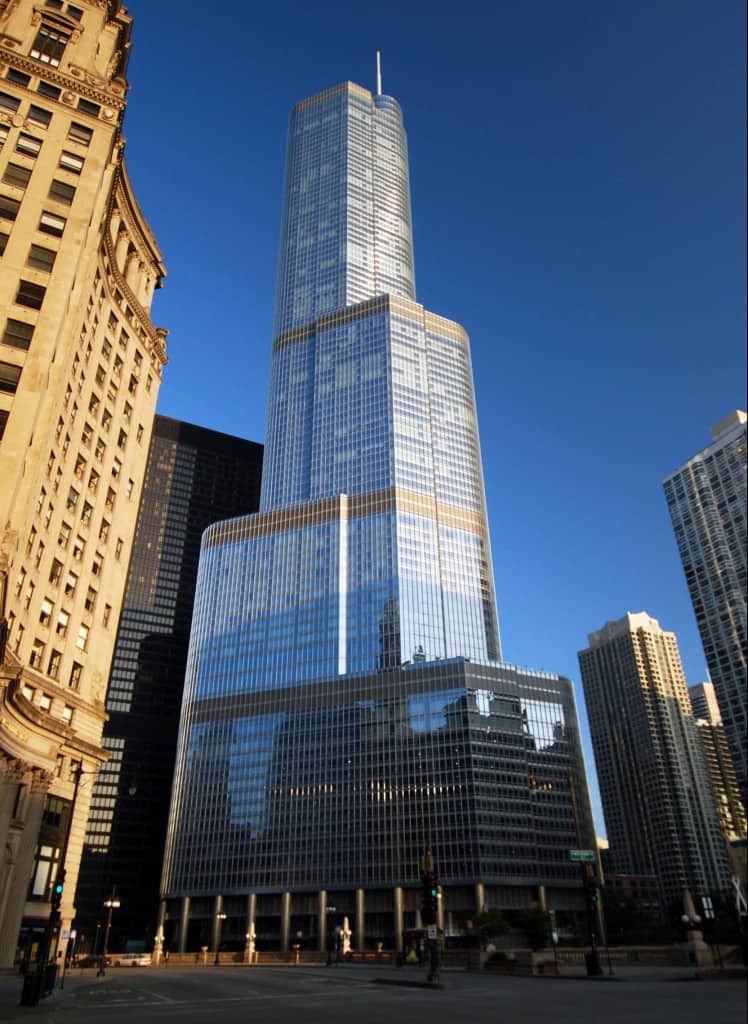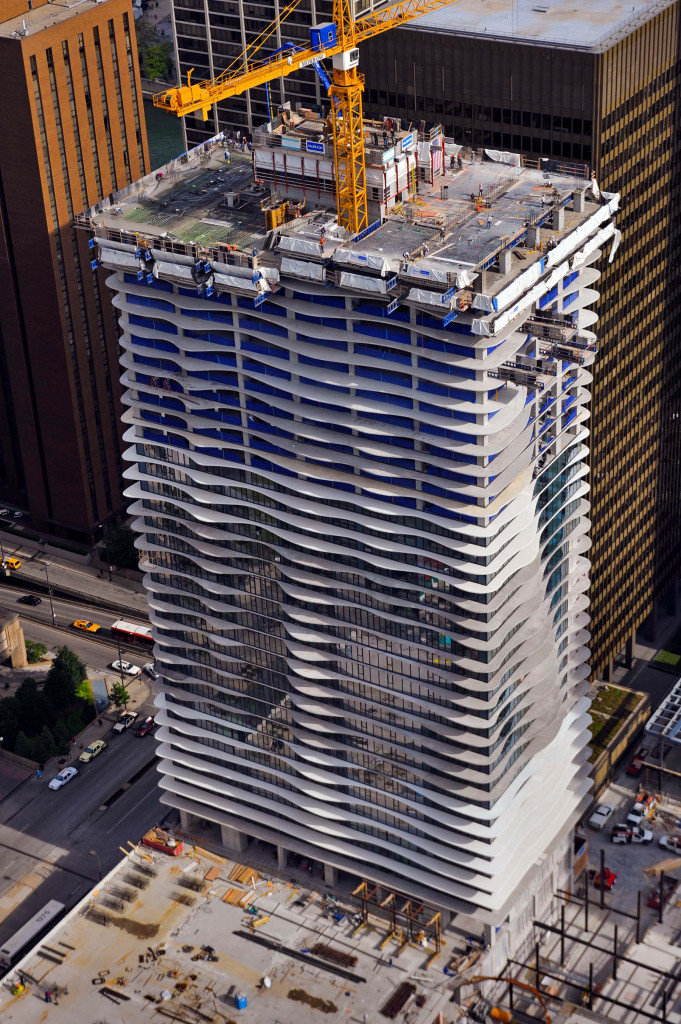 Aqua at Lakeshore East
Receiving international attention for its undulating "waves" of concrete, Aqua at Lakeshore East's construction was unusually complicated due to the uniqueness of each floorplate. McHugh Concrete custom-built the concrete forms for the balconies, which are cantilevered past the edge of the structure, and were set using a computerized surveying system.
Eight out of ten of Chicago's tallest reinforced concrete buildings were built by McHugh Concrete. Leading the pack are Trump International Hotel & Tower (1,388 ft), St. Regis Chicago (1,198 ft) and Two Prudential (995 ft).
Setting records and building the 'unbuildable' has long been a part of our history, and we can't wait to see what's next.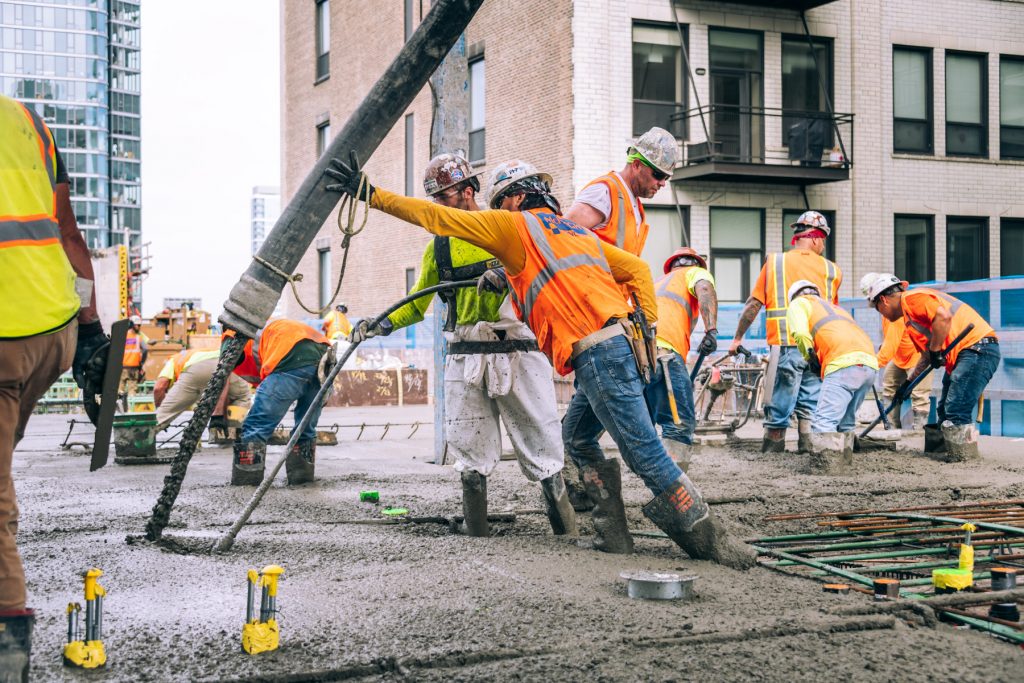 What sets us apart
Each concrete project team staffs qualified tech engineers for layout
Exclusive use of Robotic Total Stations to increase precision for layout and as-builts
In-house structural engineering team capable of designing custom formwork, tower crane foundations, jump sequences and tie-ins, boom placement and other construction related items
Unmatched experience with all types of construction equipment including hammerhead tower cranes, luffing tower cranes, derricks, hoists, truck mounted and tower mounted placing booms
Additionally, McHugh specializes in all types of cast-in-place applications: parking garages, high-rises, foundations, site concrete, and metal deck.