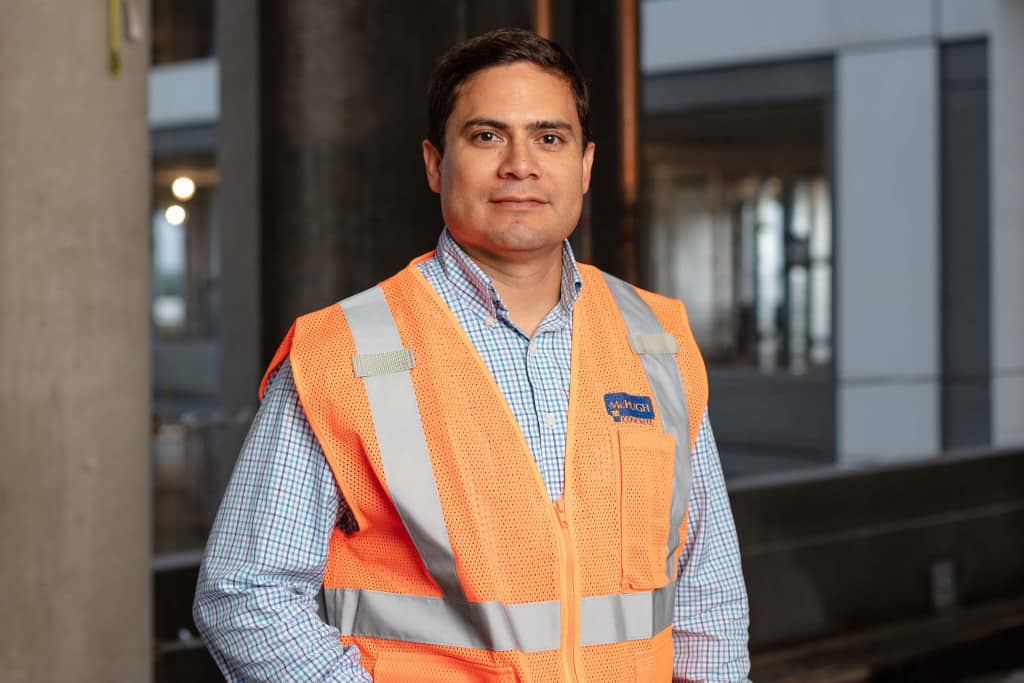 Alex Bonfil
Vice President Preconstruction
Alex is responsible for leading the estimating team and overseeing all bids. He is a civil engineering professional with experience in all types of concrete projects including residential, commercial, and infrastructure. Joining McHugh in 2012, he had an immediate and lasting impact on operations. Alex spearheaded the implementation of 3-D modeling technology for the company expediting construction timelines and mitigating potential development issues before they arise. He earned both a bachelor's and master's degree in civil engineering from the University of Illinois at Urbana-Champaign and served as a squad leader in the 91st Engineer Battalion of the United States Army where he was charged with engineering solutions to remove obstacles from fields of combat so American tanks could navigate the terrain.
What made you want to start a career in the construction industry?
I wanted to take part in creating/changing the skyline in Chicago. Working at McHugh I have been very fortunate to have that opportunity. I wanted to help build America one concrete pour at a time.
What is the most memorable moment of your career?
Seeing the mat pour at Wanda Vista (now St. Regis Chicago). It was great to see the project being built after spending many years working on the preconstruction phase of it.
What is the most interesting (or favorite) part of your job?
Working with great people that have similar interests and want what is best for the company and its employees.