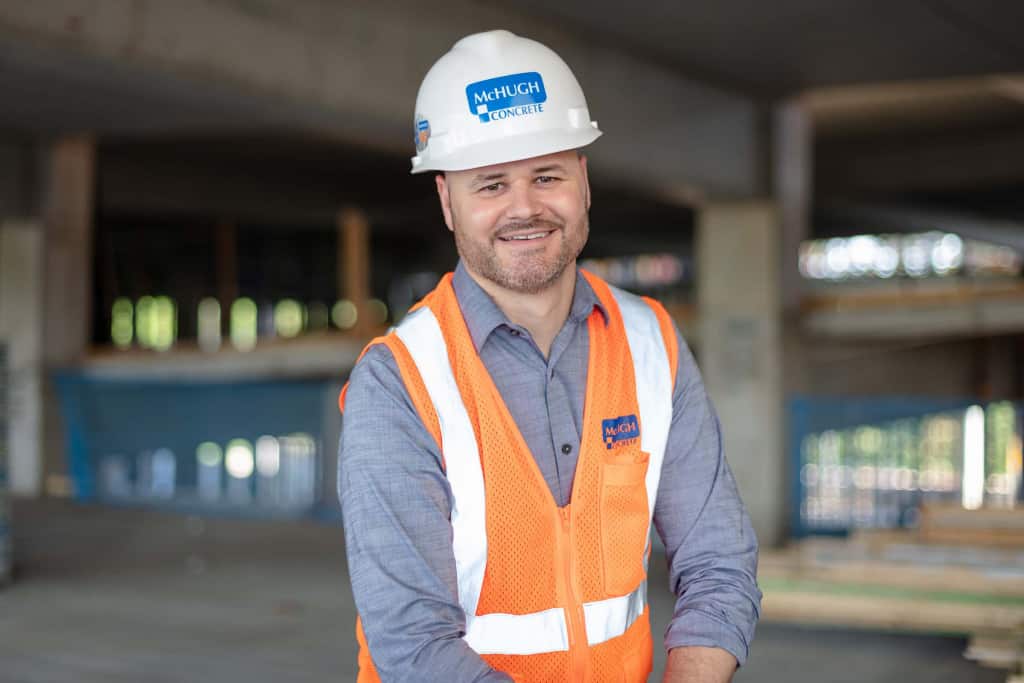 Brian O'Leary
Project Executive Concrete Special Operations
Brian has been the leading force behind Concrete Special Operations, a division that focuses on non-high-rise cast-in-place structures. Brian's leadership, knowledge and experience coupled with McHugh Concrete's expansive resources and manpower make Special Ops a competitive, efficient, and highly responsive division that provides unparalleled service in this market sector. As Project Executive, Brian leads the Special Ops division while ensuring quality, safety, and continual improvement remain top priorities to maintain our best in business reputation.
What made you want to start a career in the construction industry?
It started with a summer job doing residential concrete work while I was going to college. Something about it just felt right, like this was what I was always meant to do. I was immediately fascinated with the art and science of every aspect of concrete construction, and it has been my passion ever since.
How do you define success in your career?
I believe success in my career is directly reflective of the people around me - my McHugh Concrete team members, our GC partners, structural engineers, suppliers, and all the projects we've worked on together. Each successful project gets me excited for the next challenge ahead, and I am thankful to work for a company like McHugh Concrete where I've been given a great opportunity to lead and grow our Concrete Special Operations division.