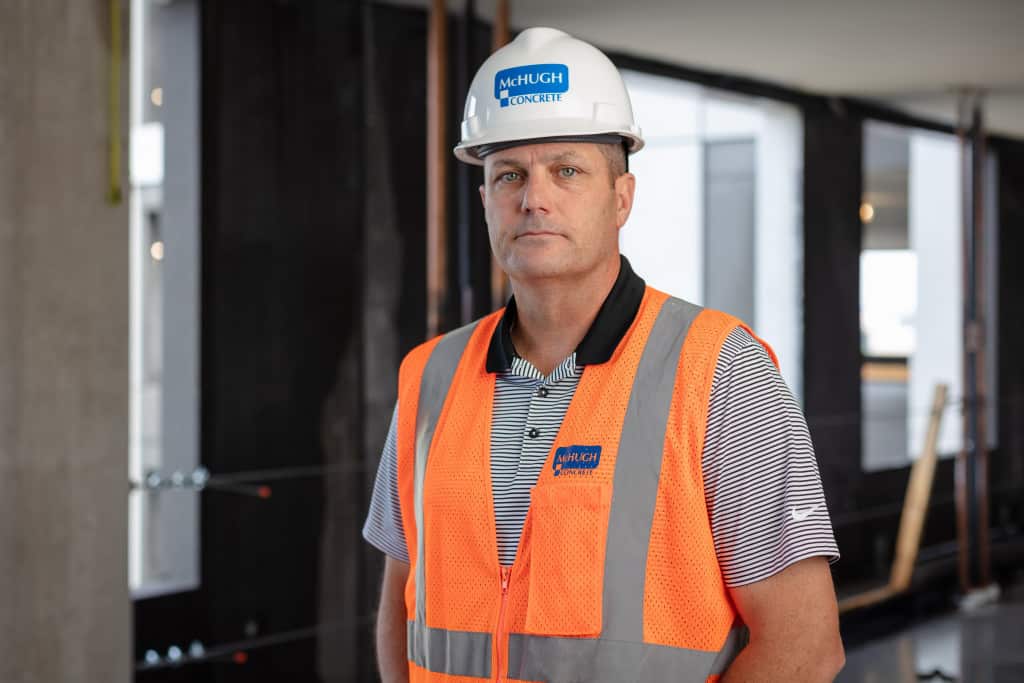 Jim McGeever
Ironworker Superintendent
As Ironworker Superintendent, Jim oversees the preconstruction planning and field management of reinforcing steel. An industry veteran with 30 years of experience, he has spent 20 of those at McHugh Concrete. Jim is in charge of our elite crane crew who performs the erection and dismantlement of many of Chicago's tower cranes, including planning the logistics, deciding the location and choosing the type of crane. He is a close advisor to the president and chief operating officer of McHugh Concrete, oversees all ironworkers, and works alongside the entire team from preconstruction to close-out on project coordination.
Why McHugh Concrete?
The people I work with, and for, make McHugh Concrete.
What was one of your greatest/coolest project challenges?
Working through the tower crane disassembly at Wanda Vista (now St. Regis Chicago) for the west tower. It was probably a once-in-career situation.