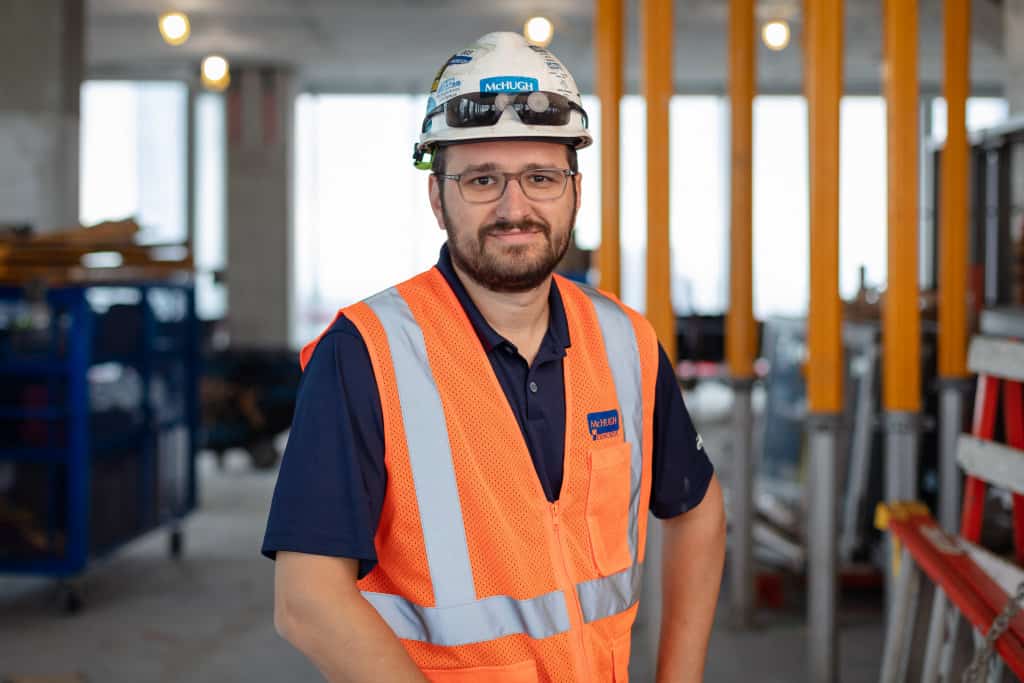 Max Levin
Project Executive
As Concrete Project Executive Max is responsible for driving consistent improvement and innovation amongst the team while ensuring quality and safety remain top priority. Max works closely with Vice President Mike Pagano to ensure McHugh Concrete is constantly moving forward and striving to maintain our best in the business reputation. Starting as an intern in 2004, Max has spent his entire career at McHugh. He went on to hold the titles of Assistant PM, Project Manager and Senior PM working on a variety of jobs such as the design-build project Battle Stations 21, a 210-foot-long destroyer simulator for training Navy recruits, the Shirley Ryan Ability Lab located in the highly congested Streeterville neighborhood, St. Regis Chicago, and the Cirrus and Cascade buildings in Lakeshore East. Max earned a degree in Civil Engineering from the University of Illinois Chicago, where he later went on to complete his Master's in Civil Engineering with a focus in Structural Engineering.
What made you want to start a career in the construction industry?
As a little kid I always loved seeing all the big machines that are used in the construction industry, from the tower cranes and excavators to the big dump trucks. I always want to be a part of it.
What is the most interesting (or favorite) part of your job?
My favorite part of my job is being able to tell my kids I was part of the team that built so many cool buildings in the city.