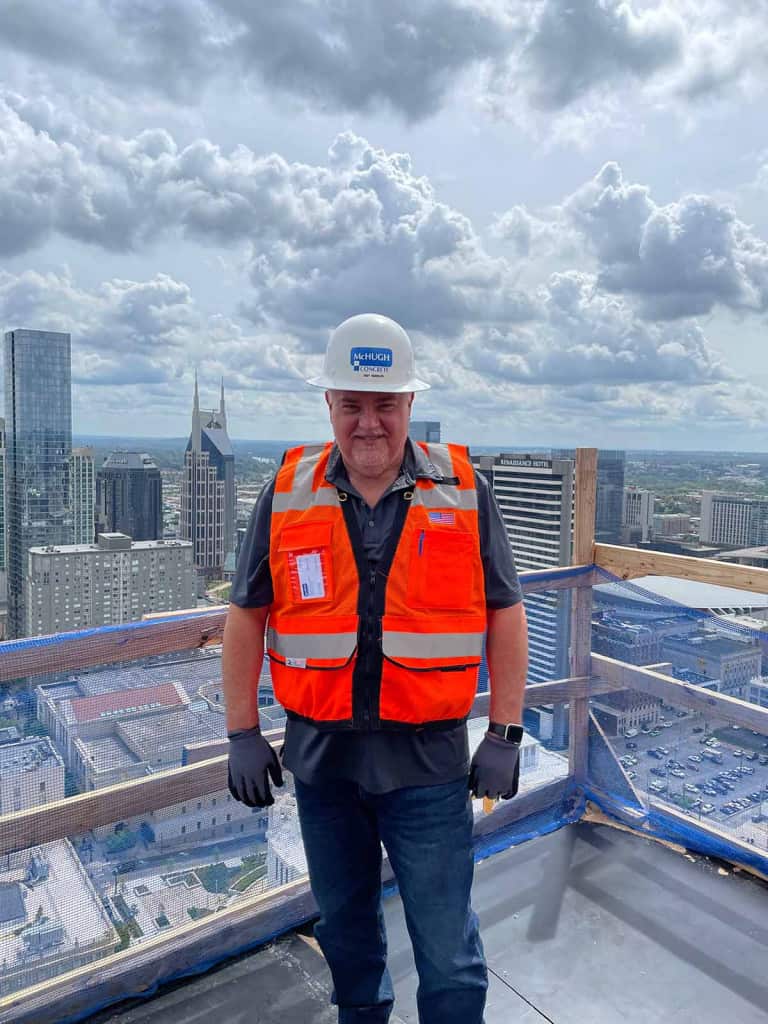 Ray Searles
Vice President - Nashville
Ray is a senior industry leader with over 30 years of construction experience working across the Midwest and Florida. Leading McHugh Concrete's Nashville team, Ray oversees the project management side, training and ensuring all project managers uphold the company's quality and safety standards. He focuses on business development and maintaining client relationships, while driving strategic initiatives and creating growth for the company in the Nashville market.
What is the most interesting (or favorite) part of your job?
When I started my career in the industry, I was just coming out of the military and going to school part-time at night. The construction industry allowed me to start a career as a union laborer and gave me the opportunity to work while I was in school. I was able to build my way up and start managing teams and crews. The training and discipline I learned from the military translated well into the construction industry - if you execute your job well, and treat others with respect, you will have the opportunity for growth.
How do you define success in your career?
I define success in my career based upon my ability to grow the team and to see the personal growth within the team members at McHugh Concrete. Success is identifying what each team member wants for their career path and helping them achieve that goal and create a plan for their future that they can be proud of.
Why McHugh Concrete?
Three reasons: I like the people and the family ownership. The history and stability of working for a company with 125 years of success is a great opportunity that I wouldn't pass up. My relationship with Brett Szabo. I previously worked with Brett in Florida and when we reconnected to talk about a position to lead a division in Nashville, I knew this was going to be a good fit for me.